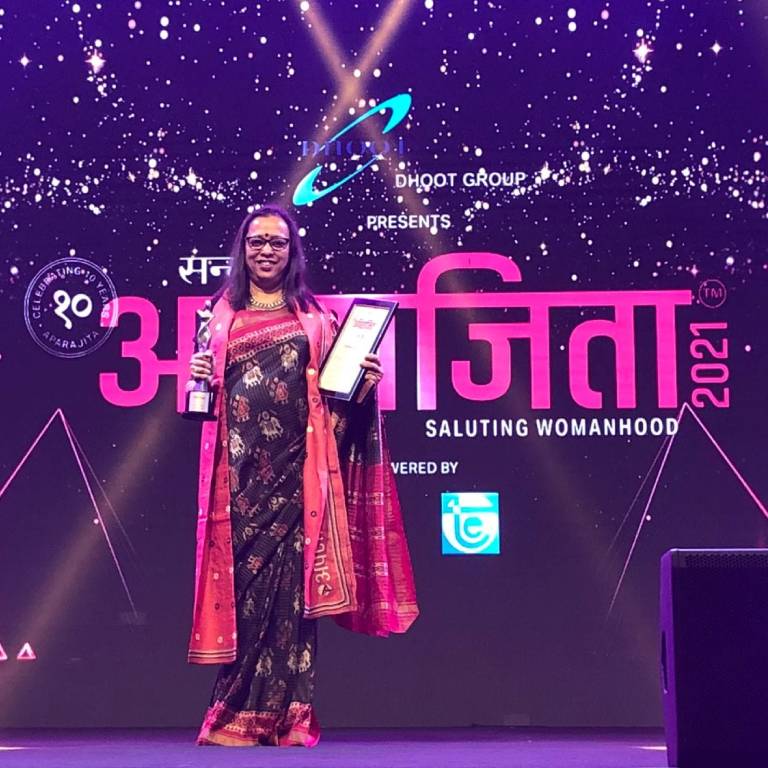 The following are some of the awards and achievements Iswar Sankalpa has received:
Iswar Sankalpa received the HUDCO Award for Best Practices- "Improve the Living Environment" under Training & Health Services for Urban Poor Category (2014-15).
The Secretary of the organization, Ms. Sarbani Das Roy was invited by the Social Welfare Dept. of the state to be a part of the 'Bengal Vagrancy Act' Review Committee (2015).
Ms. Sarbani Das Roy was also invited by TCI-Asia to represent India in the Trans Asia group strategic advocacy meeting held in Bangkok on Community Based Inclusion of Persons with Psychosocial Disability (2016).
Iswar Sankalpa has been a member of the Credibility Alliance Network (2016 to 2021).
The State Award for empowerment of persons with disabilities in the category of outstanding institution (2016).
Ms. Sarbani Das Roy was awarded the prestigious Ashoka Fellowship (2017).
Organisation's innovative approaches to address mental health concerns were featured in 'The Palgrave Handbook of Sociocultural Perspectives on Global Mental Health'(2017).
Ms. Sarbani Das Roy was invited to the Karamveer episode of the 10th season of Kaun Banega Crorepati, hosted by Padma Vibhushan awardee, Mr. Amitabh Bachchan, in honour of the work being done for the homeless and the mentally ill; INR 25,00,000 was raised for the organisation (2018).
Ms. Sarbani Das Roy was awarded, 'The State Award for Empowerment of Persons with Disabilities in the category of "Outstanding individual working for the cause of persons with disabilities" (2019).
Ms. Sarbani Das Roy became the recipient of the Hope Humanitarian Award presented by The Hope Foundation Ltd (2019).
Ms. Sarbani Das Roy was awarded an appreciation of her outstanding contribution to Social development by Vikas Anvesh Foundation, an Initiative of Tata Trust (2019).
In June 2021, Naya Daur (Organization's flagship Community based Outreach Programme) got recognised as one of the Best Practices in Community Mental Health by World Health Organisation (2021).
Ms. Sarbani was awarded the Aparajita – Saluting Womanhood Award in CSR and Social Work (2021).
Ms. Sarbani Das Roy, selected as one of the members of the committee, formed by the Election Commission for Accessible Election for Disabled Persons (2021).
A case study on Naya Daur (flagship community based mental health project of the organization) was published in Azim Premji University's case studies compendium—Vol II, 'Stories of Change' (2020-21)
Ms. Sarbani Das Roy was invited to the Global Mental Health Summit 2021, organized by the Ministère des solidarités et de la santé (The ministry of solidarity and health, France) on the 6th and 7th October 2021 to share narratives from the Naya Daur program- ways in which the community caregiving model has been helping homeless persons cope with psychosocial disabilities in Kolkata.